EDM Graphite Electrodes Manufacturer and Supplier
Transforming the machine and tools market for more than a decade, EXPO presents you with the most suitable graphite electrode sketched for your requirement!
Recognized worldwide for the quality of graphite.
Graphite fabricated according to your industry needs with high-grade raw material.
Exclusive partner for TOYO TANSO(Japan), world-renowned manufacturer of graphite products, striving to give you the premium essence of graphite products.
All products strictly inspected by expert professionals from manufacturing until the final outcome.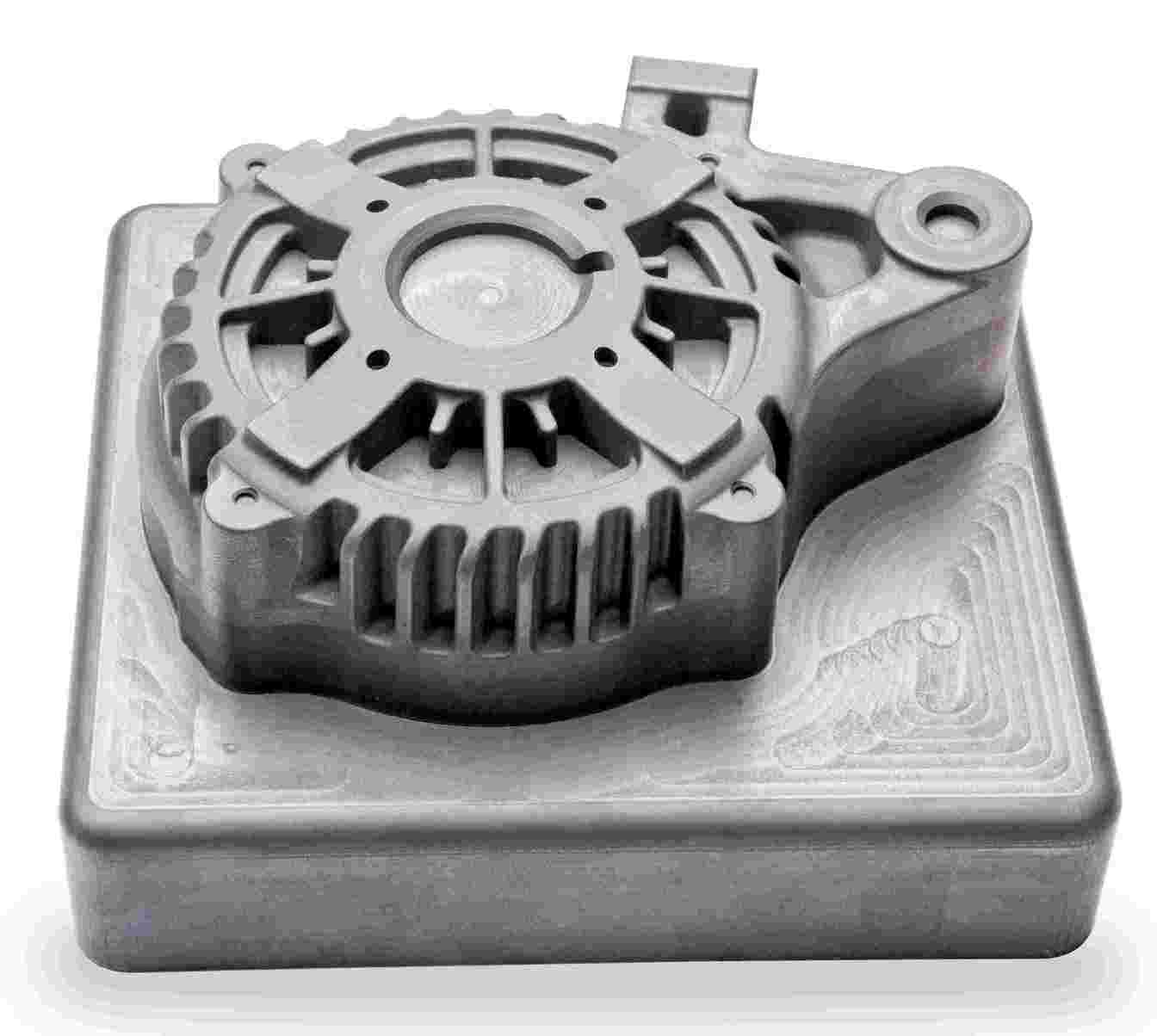 ---
6,75,250+
Manufactured Electrodes
20+
Years of Expertise & Experience
The best grades of EDM Graphite Electrodes
At EXPO, we make sure your graphite needs are satisfied, and you experience our premium quality EDM Graphite Electrodes. We have partnered with TOYO TANSO(Japan), a premier manufacturer of iso-molded graphite. That way, you experience an international and superior finish when using our graphite product. And what better than our grades ISEM-8, ISO-63, and TTK-5, to answer all your EDM requirements!

Grab your premium quality EDM graphite electrodes now!
Apt for semi-finished & finished EDM
Forging & Injection Molds, Punch & Dies, Sintered/Powdered Metal Molds,Blow Molds
1.78
63
Electrical Resistivity
μΩm
13.4
52
106
34
10.1
5.6
Thermal Conductivity
W/(m.K)
90
305 x 620 x 1050
High hardness & strength. Apt for finished & more detailed EDM
Forging & Injection Molds, Punch & Dies, Sintered/Powdered Metal Molds,Blow Molds
1.78
76
Electrical Resistivity
μΩm
15.0
65
135
46
12.0
5.6
Thermal Conductivity
W/(m.K)
70
230 x 540 x 1000
Apt for high precision EDM and Fine Ribs
Plastic Injection Molds, Wire Cutting, Aerospace, Medical, Fine Details/Threaded Electrodes
1.78
80
Electrical Resistivity
μΩm
15.5
80
150
53
11.6
5.7
Thermal Conductivity
W/(m.K)
80
210 x 510 x 950
C.T.E* : Coefficient of Thermal Expansion.
The figures above are tentative values and not guaranteed.
The measurement temperature range for C.T.E is 350-450° C.
Wide Range of Material variety
EDM Graphite Electrodes are designed with a wide range of material varieties for optimum electrode material properties to the EDM application. The highly detailed EDM electrode has critical features, extreme tolerance, and stringent EDM requirements that make it a more advanced graphite electrode to meet your application demands.
Electrode Detail
Other electrodes like copper cannot operate at a high current density, but graphite performs best at high current density even with complex geometry. This feature allows various intricate machined details to be designed on the same electrode and reduces the number of electrodes required to get the job done.
Surface Finish
With the advancement in EDM technology today, graphite surface finishes are the same as copper. Fine-grain graphite electrodes achieve similar surface finish but with reduced time and significantly decreased electrode wear.
EDM performance
Graphite electrodes achieve less than 1% wear concerning the depth of cut, during its function with aggressive machine parameters. Hence, at high amperages and longer-on times, graphite is preserved, and fewer electrodes and dressing are required.
Resistance to wear and tear
The EDM graphite electrodes have a high machining accuracy, an outline dimension of tolerance size after workplace machining. This tolerance is related to the resistance of the electrode material, and graphite has a higher strength than copper to wear and tear.
Graphite has good electrical properties and it has the stability to withstand at high temperatures.
Graphite electrodes have good mechanical strength and vibration resistance. It is a good conductor of electricity.
Graphite electrodes are 67% faster and better than the copper electrode and hence it remains preserved at high amperages, unlike copper that erodes at high amperages.
Reduced Machining time gives significant cost savings for your industry.
It does not require frequent dressing like copper electrodes.
On time completion of your projects, better competitiveness
12+ VMCS and growing, one of the biggest & oldest Graphite Machine Shop in India
200+ electrodes produced everyday
Capable of serving bigger needs of our customers with minimum rejection & rework
Best VMCs of the world under one roof, 20+ years experience, Optimum resources enable us to get it right very first time
Highest quality standards
Quality delivered on time, everytime
Brand partner Toyo Tanso (Japan), Meticulous inspection & QC process with Carl Zeiss CMM
What our Clients have said
Happy with Customers & Clients
"Fulfilling the Graphite EDM electrode requirement for my company from EXPO has been the best decision. EXPO matches all the product requirements for my enterprise and has delivered my product without any hassle. EXPO's services are top-notch with high-quality products, and my first-hand experience with them made me buy all my graphite requirements from here. I recommend EXPO to everyone who wants a smooth delivery and a premium graphite product experience."
"Services and delivery processes are my priority while dealing with any company. I started looking for companies with the best services, and a colleague suggested to me EXPO products and acknowledged their services. After giving it a try, I instantly liked their way of processing the product. All the technicalities and processes of product choices and delivery did not have any issues. I am happy that I traded with them and am looking forward to extending my business with EXPO."
"Continuous Casting Dies is just one of the products I have brought from EXPO; this product met all the requirements for my company and instantly booked it without wasting any time. The product has been working smoothly for almost two years. I am happy that I am a frequent buyer from EXPO. I would suggest people entrust EXPO with all your continuous casting die and graphite needs and experience a smooth and swift machining process."
"I have traded with many industries throughout my working life, and finding a company that suits all your needs was a very tedious task. EXPO met all my company requirements and has never given me a chance for complaints. Their customer service is another area worth appreciation as they have a dedicated team to solve customer needs. I bought the Carbon Fiber Insulation Boards recently and would gladly say it was an excellent investment."
"C/C composites are available in most places, but EXPO's product quality was no match for other companies. After trying most of the products from many companies, I would say that EXPO's product remains on my top list. Their premium quality promise stays up to the word and has no complaints. Added to this, their services are worth mentioning. I would recommend this product from EXPO to everyone if they want a smooth experience in their machining process."
"Delivery of the product without any hassle is important for me as much as the product quality, because any delay would affect my company. EXPO's fast delivery service is way better than expected. When I ordered the graphite componentrecently, the delivery process was smooth, and the product quality was also worth noting. I did not experience any difficulties, and my business value was higher because I had a shorter delivery time. I would surely appreciate EXPO for their services and gladly buy all my graphite requirements from them."
Frequently Asked Questions?
Find informative answers to all your questions about Industrial products below
Our Clients
World-renowned companies like Devu tools, Dietech India,MothersonSumi Systems, Kangaro, Seco Warwick, and many others have entrusted us in supplying their Graphite needs. And now it's your turn to take the benefits of our quality services!
About EXPO
Expo (founded in 1985) specializes in the machining of Graphite & Composites from more than a decade. Manufacturingand supplying high-grade products for industries has always been a pride for us. Our product ranges from Graphite EDM electrodes to customized graphite dies for Vacuum furnaces, continuous casting industry, sintering and also Carbon Composites - CFC and Carbon Fiber Insulation Boards, and many more! We use the high-grade raw material to make our products with extensive quality control norms.
Graphite EDM electrodes have become a new trend in the manufacturing market because of its immense benefits over traditional copper electrodes. According to an EDM report analysis, the demand for the EDM market is increasing across the world. EDM is short for electrical discharge machining, where a controlled electric spark is used to erode the metal. EDM electrodes can be used for graphite, copper, silver, tungsten, and molybdenum. In areas where the traditional methods of undermining metal fail, EDM can smoothly process metal eroding. Using EDM, we can cut through steel, and even metals like titanium, into pieces of odd-shape. And since graphite electrodes with EDM have exclusive properties compared to other materials, the graphite electrodes are rising in demand in the end-user industries which in turn increasing the demand for the EDM graphite suppliers. Automobile industries have started using the graphite EDM electrodes for their machining; this increased the demand for graphite electrode suppliers in the market.
Everyone wants the best for their industry and to increase their business values. Hence, EDM graphite suppliers are growing in demand in recent years. It's time to upgrade your business and use the best premium quality EDM Graphite Electrodes made from partnering with international brands. Say goodbye to your old copper electrodes, and welcome the EDM Graphite Electrodes in your Business Family!